Lithia Chrysler Jeep Dodge Ram of Grants Pass is Proud to Support our Community - It's the People!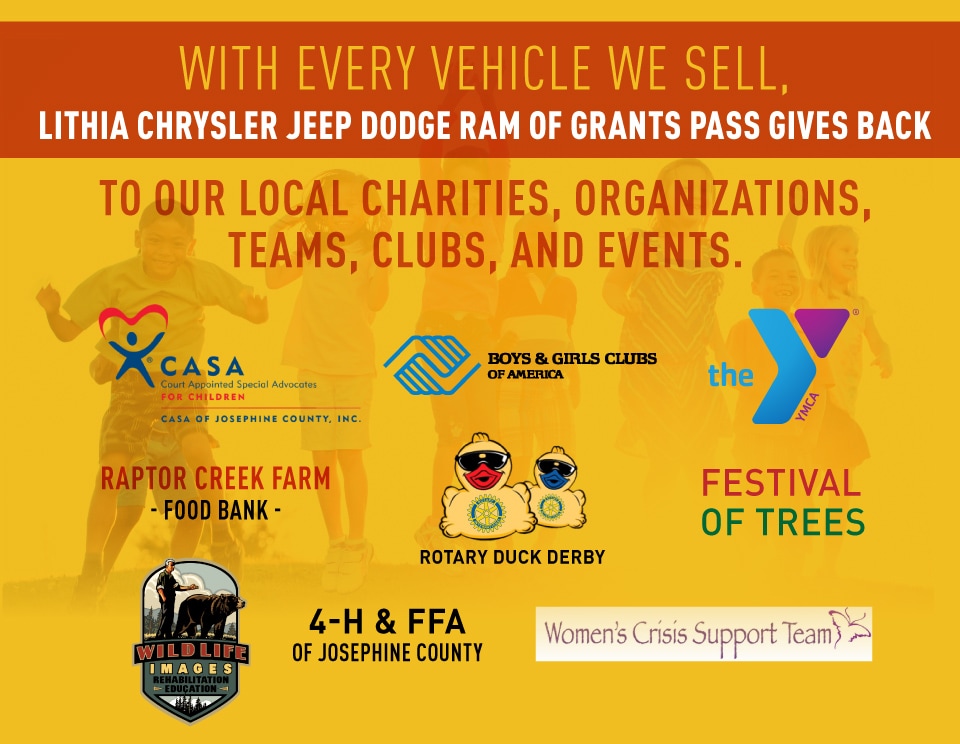 4theKids Livestock Auction 2020 
In early July there was a need identified by the Grants Pass Active Club to help the kids from the Fair livestock youth programs.

The community showed up in full force to help and support these kids. The kids dressed sharp and prepped their animals for sale. Prices quickly reached record levels. When all was said and done, every single record was crushed with an overall gross of just over $590,000. Lithia Chrysler Dodge Jeep RAM of Grants Pass took part to help the Kids! Ron purchased livestock, and a Cutting & Wrapping package - Livestock and the Cutting & Wrapping were donated to the Women's Crisis Center here in Grants Pass. Thanks to an amazing community - It's the People!!